alan michael rice
check out
skateboard sword:
a new graphic novel
(scroll down for content)
episode 1 of skateboard sword
narrated by alan michael rice,
​with freestyle intro


Alan the Storyteller: <----link to who's next power 106, a new artist competition in the art of hip hop.
​2 free downloads available!!!

​bio: Dope rhymer, 16 year veteran wordsmith, it started with learning Shakespeare and now Alan 'The Storyteller' Rice has truly honed a craft as a Hip Hop artist that is rivaled by only the best and most famous.
A Small sample of hip hop spoken word
Powered by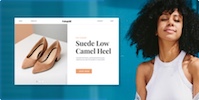 Create your own unique website with customizable templates.