ECO-FRIENDLY INFO ON MY OFFICE BUILDING PROJECT (I'M ALWAYS LOOKING FOR GRANTS AND DONORS TO GET THIS DONE):

---
ALAN MICHAEL RICE AND THE AFFILIATES THEREOF MAINTAIN AN ADVANCED ECO-FRIENDLY POLICY. WE ALSO STRIVE TO BE ON THE CUTTING EDGE WHEN IT COMES TO FUTURISTIC UPGRADES AND IDEAS IN NOT JUST ECO-FRIENDLY POLICY, BUT TECHNOLOGY AND REALISTIC APPLICATION TO OUR CONTEMPORARY SOCIETY.
WE ARE ALSO AN EQUAL OPPORTUNITY EMPLOYER.

Below you can find information on the uber-eco-friendly building we would like to construct.
---
Eco-Friendly CementEco-friendly cement will be used for it, recycLED lighting setup by Disco-Designers & Cosmos Lighting.
LED lighting is used throughout the building. Key advantage of LED-based lighting is its high efficiency,
as measured by its light output per unit power input.to packed cement,
led to estimated reductions of 180,000 tones CO2 per year.

Neutralized Carbon Emissions Neutralizing carbon emissions through carbon offset programs around the worldcoordinated by one of our sponsors,
LivClean.Paper use reduction in toilets State of the art "Dyson Airblades" for minimizing paper towel waste.

Exterior & Interior Paint Paint & Primer for the interior will consist of only low lead-free VOC paints.
Building will have zero VOC paints for the exterior;with the color used, the sun woul chip the paint off in one summer.

Paperless Drywall The paperless drywall used, which will incorporate glass mats on the drywall surface, is a moisture and mould-resistant paperless interior drywall product that received a GreenGuard certification from the U.S.-based GreenGuard Environmental Institute (GEI) for low emissions of volatile organic compounds (VOCs).

Wood used for wall framing Wall framing wood used will be certified by the Forest Stewardship Council (FSC).

Thermal eco-friendly cotton insulation by Bonded Logic Use of high quality Insulation [products manufactured at
Bonded Logic are Class-A fire rated, safe for the environment, contain no harmful chemicals or irritants,
and do not pose off gassing or VOC concerns.] will save us 20% every month on energy bills.

"green friendly " aspects of Turbosound system Speakers for audio system will be provided by Turbosound [winner of the 2008 Club World Awards for "Best Sound"
and "Best Sound Product"].
Amplification Amp equipment will be provided by Powersoft [manufacturer of the most energy efficient
amplifiers on the market, using only a fraction of the energy consumed by traditionally designed amplifiers.
All systems have already been designed by Joe Lodi and will be installed by Angelo Poulos of
Advanced Audio Technology [winners of the 2008 Club World Awards for Best Sound System].

Copper Pipes for Plumbing Copper is an organic, environmentally friendly substance that will not deteriorate over time.

Environmentally aware suppliers Our suppliers have reduced emissions and recycle their products in all areas of production.
Recycled material will be used for construction

Wood from framing in whatever original building we purchase will be reused for our's.
Stainless steel in bathrooms recycled from the former ones.

Sound board made from recycled card board.

Low V.O.C. Glues

All glues used for building construction/re-construction will be low V.O.C.

Compressed glass tops will be used for the tables and bars.

Eco-friendly stone for bar top

Production process of stone used for bar top adheres to international eco-friendly standards. 97% of water
used for production of the stone will be recycled and the harmful dust released from production
is compressed and reused as construction building materials.

Eco-friendly GREEN Carpets.

Red carpet events will be Green carpet events, using an eco-friendly green carpet.

Sound insulation made from reused cotton and denim.

Green Power supplied by LA DWP. Contact David Rydman.

Green power is electricity produced in an environmentally friendly manner. Sources of green power include the sun, wind, water, soy, and corn, which are pollution free and natural.
Renewable electricity technologies are among the cleanest and have the least impact on the environment. By signing up, a company can actually help bring more renewable power to LA - electricity that is cleaner than
fossil fuels and nuclear energy, though nuclear tech SHOULD BE USED AND RESEARCHED IN THE MEANTIME WHILE OUR "LEADERS" SIT ON THEIR ASSES!!

Local Growers & Suppliers Used

Using local suppliers and growers for products purchased by Tooth and Nail Productions reduces the negative impact on the environment that purchasing supplies from long distances causes, especially the carbon emissions used for transporting them.

Contribution to Charities

Tooth and Nail will partner with numerous green and eco-friendly charities. We will also host fundraisers and enlist the help of celebrities and politicians that support environmental conservation.

Spreading Eco-friendly Awareness

We will work using various methods that encourage people to adopt the GREEN initiative into their everyday lives,including their nightlife, through various awareness methods and incentives.

Exclusive Sedan Service


TEEth and Nail will be using the services of
Keep.It.Green.Transit
exclusively for VIP and Employee transport to and from selected destinations including but not limited to parking lots, homes, offices, meeting venues, restaurants, etc.

Paperless Solution for Ticketing & Reservations

We will adopt a paperless marketing initiative for ticketing and reservations.
i
---
Keep.It.Green.Transit Mission Statement:
As a transportation company we serve a purpose to provide the most reliable punctual transportation services for our customers. Making sure to use our best judgment and build our reputation as having the safest drivers, as we strive to set an example on the road. K.I.G.T. strives to make each ride enjoyable and pleasant to ensure that your day can go smoothly and comfortable as possible. Our goal as CLEAN AIR company is to educate others and lead by example to spread our environmental position.
Founded in 2008, Keep It Green Transit is a privately-held company headquartered in Rancho Cucamonga, California.
Our management team has over fifthteen years in the transportation industry experienced in providing the following:
Disabled Persons Transportation Services (CA State Contract)
Special Event Shuttle Services
Regional Community Transportation Services
Fixed Routes Transit Services
K.I.G.T. holds the following transportation certifications:
Passenger Class B Commercial Driver
California Public Utilities Commission Class B Charter
K.I.G.T. words to live by:
Creatively Reducing
Our Earth's Carbon-footprint
Cleaning Our Air
Utilizing Alternative Fuels
Illuminating Cities With Green Energy
---
Powered by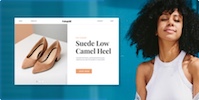 Create your own unique website with customizable templates.